Last updated on May 18th, 2021 at 02:49 pm
We need to keep life as interesting as possible, lest we lose the will to live life at all.
It sounds drastic, but it's true. We get to January and all of a sudden, all the awesome that happened in December is long gone, leaving us with credit card bills, miserable weather, short days and dull routines. Life is so short and yet, without fail, we do this to ourselves every year, searching for something that can get our excitement levels back up.
This week was all work and planning. Planning communication strategies for my church. Planning out the future of Mansformation. Planning with financial planners to make sure that Sarah and I have a solid financial plan.
That's a lot of planning, for someone who hates planning. But it's all necessary in its own way, helping make way for bigger and better things later in the year!
Sometimes, though, it's the little things that can make all the difference.
Changing our look. Putting a new skin on a phone. Or, in my case, working on checking items from a massive list.
To get you a little up to speed…
#5—Sell all the stuff I've meant to sell
This could also be listed a "give away all the stuff I've meant to give away". I've had a problem with clutter for ages and ages—having too much crap in my life makes me less effective as a person. It makes me invest more time in finding things when they're misplaced, or makes me use more energy to figure out how all the bits and pieces I have stashed away in the house can work better together.
So I'm working harder at saying bye-bye to anything that's unnecessary! Some of the stuff I've decided to get rid of and find a better home include:
My collapsible, portable easel and paintbrushes which I sold to a friend taking a painting class
I'm sending a Flip Video UltraHD to a friend in the States in need of a decent video camera
More to come, since I still have some boxes of other stuff around the house!
#25—Get a local doctor and #26—Get a local dentist
After years of self-neglect due simply to the fact that my health care providers were too far for my liking, I finally put the paperwork through to move everything to Toronto from Mississauga! Appointments are scheduled this week and next, and if I'm lucky, I'll come out of them a changed man!
#39—Get all the outstanding work off of my plate at the 9-to-5
With me wrapping my current role up on Valentine's Day (of all days) due to an unexpected turn of events, this one should more or less wrap itself up nicely. A PowerPoint presentation here and an Excel workbook there should help me see the end of it and help me move on to some new challenges!
(Which is always good for me, since I lose steam if I'm working on the same thing for too long!)
#50—Read all my old yearbook signings and candygrams to get a better understanding of the journey I've travelled
The seal has officially been broken on the memory box, and I've already started reading through a lot of old stuff.
It's always so surprising how many memories we can forget!!!
#53—Eat breakfast more often
Still working on refining my daily routine, but I'm getting a little better at making sure to stuff a pain au chocolat into my system—at the very least—to start my day!
#96—Take photos at Caribana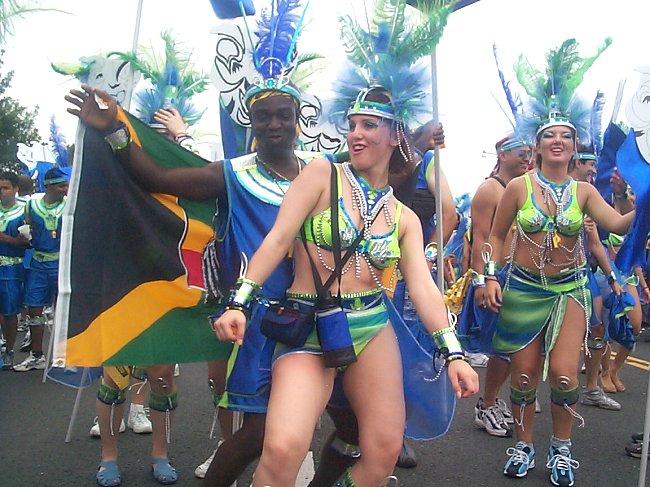 Looks like I've made some contacts who'll make getting a Media Pass or Marshall's badge far easier, so I'll follow-up with them and make some magic happen!
#98—Carry less paper
I write my posts by hand first, and the more I get out, the more paper vanishes from my life and into the recycling bin! The plan? Keep writing and move to Moleskine notebooks and a system that's a heckuva lot more compact! While I haven't made it to the "Great Purge" yet, my backpack is definitely starting to get lighter!
So until the next time, remember—your character is truly determined by what you're doing when people aren't watching.
So why not do something you'll be proud of?
The world will follow suit.