Last updated on March 31st, 2021 at 09:50 am
Sadly, I had to miss The Art of Small Business due to some scheduling conflicts with work, but I'm tempting the fates (and Sarah's due date) by hoping to make it to The Art of Leadership!
They say that some people are born natural leaders. While true, it shouldn't discourage others from striving to lead if they feel so inclined. We're all innately good at something (whether we know it or not), but many of the things we do in life need to be learned. In fact, it's a common belief that power best suits those who didn't seek it in the first place. Just look at George Washington, who didn't even want the position in the first place, refusing to be made king of the new country; LOST's Jack Shepard who becomes the de facto leader after the other characters begin seeking his advice on all matters and treating him as such; or even Prince Albert, Duke of York, as popularized by The King's Speech, who would have liked nothing more than to live quietly with his nice family, but came into power after his brother Edward VIII turned out to be a complete screwup.
Sure, not everyone is meant to lead, but much like the lessons we take from other areas of discipline (which The Art Of presents with events such as The Art of Marketing and last year's The Art of Leadership), it doesn't mean we can't learn from other leaders.
A fact that The Art Of thoroughly supports with their next instalment of The Art of Leadership!
The Art of Leadership Toronto 2013
On November 26, The Art of Leadership returns at the Metro Toronto Convention Centre for a day of learning, inspiration and networking with others looking to do the very same!
In addition to an Executive Panel with executives from some of the event sponsors, the conference features five speakers to teach you a thing or two:
Gen. Colin Powell, USA (Ret.)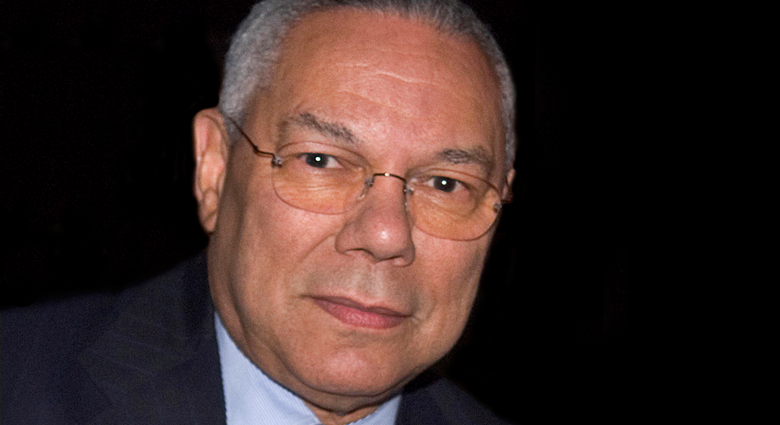 Retired Four-Star General, 65th United States Secretary of State & New York Times Bestselling Author
Topic // Leadership: Taking Charge
What You'll Learn…
Drawing on examples garnered from experience as both a leader on the world stage and as an eyewitness to leadership in action, Powell illustrates for audiences precisely what it takes to be a leader, providing strategies for "taking charge" during times of great change and great crises.
Powell demonstrates how to remain focused, take responsibility and work towards improving processes, organizations and people.
Why being a leader is much more than his or her title.
Col. Chris Hadfield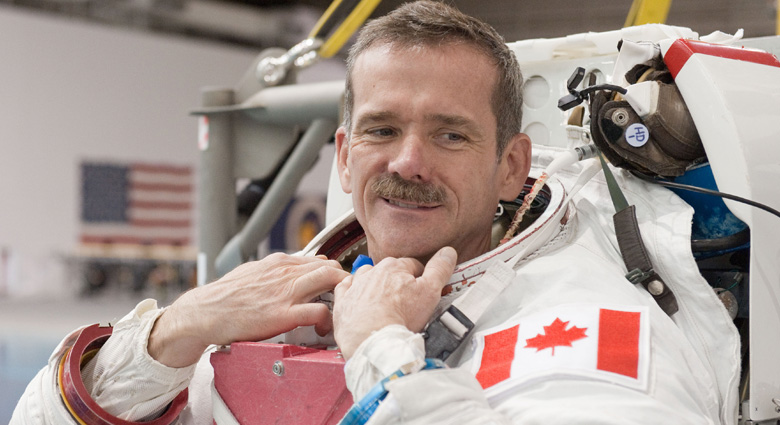 Astronaut & Former Commander of the International Space Station
Topic // The Sky Is Not The Limit: Teamwork & Collaboration
What You'll Learn…
Stories from his beginnings as a member of the Canadian Armed Forces, to when Hadfield became an engineer, fighter pilot, and test pilot with the Royal Canadian Air Force, the US Air Force, and the US Navy, before being selected as a Canadian astronaut.
In 2010, NASA announced Hadfield would become the first Canadian commander of the International Space Station. Learn the lessons from leading Expedition 35 which launched from Kazakhstan in December 2012.
Hadfield imparts the useful and practical lessons he's learned throughout his remarkable career in the fields of leadership, teamwork, collaboration, science and technology, and motivates audiences to achieve dreams higher than the clouds.
Stephen J. Dubner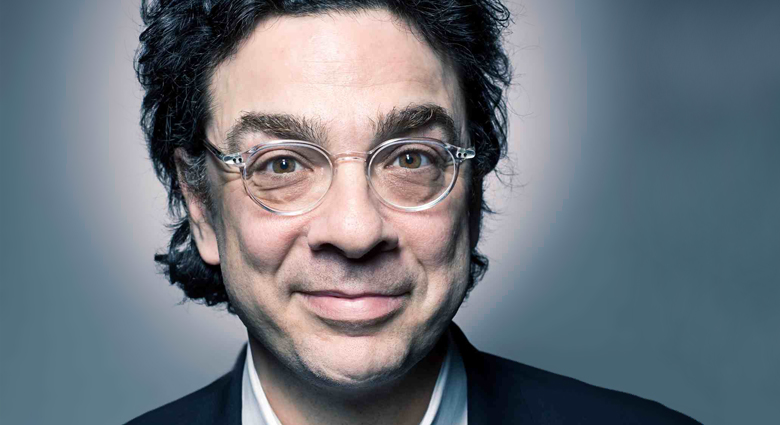 New York Times Bestselling Author, Freakonomics & SuperFreakonomics
Topic // Business & Management Lessons from Freakonomics, SuperFreakonomics & Think Like a Freak
What You'll Learn…
Taking the successful Freakonomics ideas to the next level, Dubner offers an engaging NEW program, based on the highly anticipated new book of the same name, that offers a toolkit to help people gain interesting insights on problem-solving in their personal and professional lives.
Each idea presented by Dubner will be illustrated by a story or example, in the ever-popular counterintuitive Freakonomics style, that will provide you with illuminating thoughts for profitable thinking!
Dubner addresses the fact that the old rules of business just don't apply and therefore the ideas he and co-author Steven Levitt have presented in Freakonomics and SuperFreakonomics make even more sense now than they did a few years ago. It's a new world, and that demands a new way of thinking. He offers a way of getting beneath the surface of modern business practices.
Amy Edmondson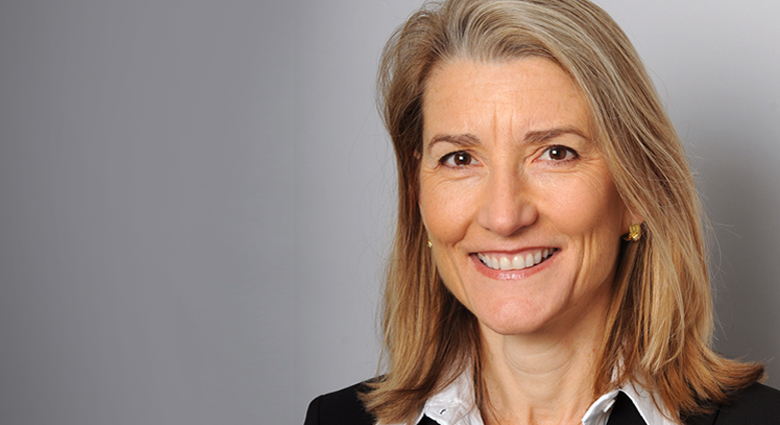 Novartis Professor of Leadership & Management at Harvard Business School and Author, Teaming
Topic // Teaming: How Organizations Learn, Innovate & Compete in the Knowledge Economy
What You'll Learn…
Why managers need to stop thinking of teams as static groups of individuals who have ample time to practice interacting successfully and efficiently.
Edmondson shows that organizations thrive, or fail to thrive, based on how well the small groups within those organizations work.
Edmondson outlines the factors that prevent teams from thriving, such as interpersonal fear, irrational beliefs about failure, groupthink, problematic power dynamics, and information hoarding.
The introduction of a framework that clarifies how learning processes must be altered for different kinds of work.
Amy presents a clear explanation of practical management concepts for increasing learning capability for business results.
Adam Grant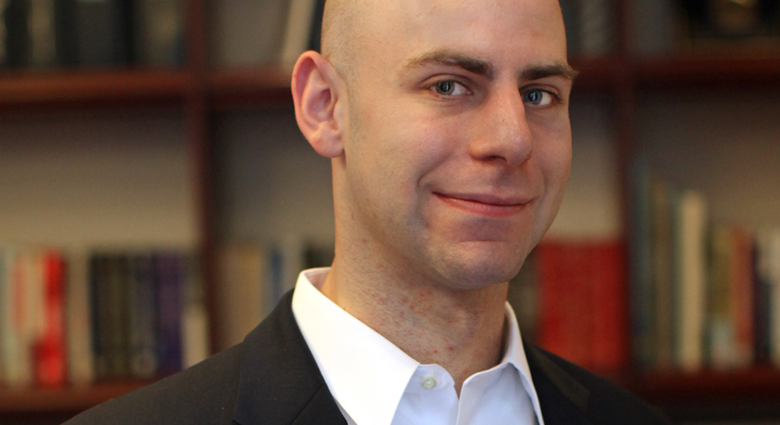 New York Times Bestselling Author, Give & Take
Topic // How Organizations can Motivate Employees, Develop Talent & Align Teams to Achieve Success
What You'll Learn…
Adam introduces three fundamental styles of professional interaction, and demonstrates their profound implications for individual and collective performance.
Adam reveals surprising insights about what it takes to develop productive interactions, and how leaders, managers and employees can use this knowledge to build richer networks, more innovative teams and more rewarding service relationships.
In an interdependent world, interactions are a fundamental building block of success. To be effective in teams and service relationships, employees need skills in building networks, collaborating, talent management, persuasion and negotiating.
So I'll See You There, Right?
So if you're looking for an event that'll help you develop some skills and not just be there to be seen, consider The Art of Leadership! It's great for a corporate learning plan or even for meeting decision-makers if you're independent!
So hopefully I'll see you there (for both our sakes—these babies come out on their own schedules!), and if you do, tell Col. Hadfield I sent you!
…not that he knows who I am. You'll just look ridiculous. And I'm okay with that.
[Disclaimer: In exchange for one (1) post on The Art of Leadership, I receive one (1) complimentary ticket to The Art of Leadership. If all works out well, hopefully I'll see you there, learning about the wonders of space from Colonel Chris Hadfield! …and yes, the other speakers are cool, too.]