Last updated on May 18th, 2021 at 02:45 pm
What do we do in the face of tragedy? Do we stop everything we do to remember the victims, or do we work even harder to honour them?
The answer, it turns out, isn't so simple.
Do We Move On or Do We Remember?
Ever since the Boston Marathon bombings a few days back, I haven't been overly keen to blog. I'd written a post about blogging—about how people choose to sacrifice quality for quantity when it comes to blogging and why they needed to change the entire idea of how we blog. I'd actually written all weekend, on topics like my February trip to Las Vegas, a look at the future, and a number of the events I've been to as of late.
But none of it felt right. None of it felt like the stuff I should be blogging about, considering that others had it so much worse off than I did. It felt—empty, maybe. Like the things I planned to blog about didn't hold enough meaning to share them with others. Much of what I'd planned to blog about suddenly felt tasteless. The things I was passionate about moments before didn't interest me anymore.
And so, I slowed down for a bit. For the second time in as many weeks, I found myself in a state of self-analysis, trying to figure out why it is that I do what I do.
We all respond to tragedies in different ways. Some of us internalize that pain, empathize and cope with it by ourselves. Some of us work hard to prove that we're still alive and won't let the ills of the world get us down. There're any of a multitude of coping mechanisms we use to try to get past acts like this, but there's something it gives you, if even for the briefest of moments — perspective. A tragedy like this gives everyone the chance to reflect on what's actually important.
Problems Without Solutions
I'm a problem solver—I like to look at a situation and try to figure out what the best possible outcome is, and I've gotten pretty decent at it. But the problems that really matter in this world are bigger than any one person: hunger, greed, war, disease, violence… it feels at times like the world is sinking and there's no purchase for us to climb out of the pit.
I'm a problem solver. When someone has an issue come up in their lives, my first reaction is to try to come up with a solution (much to Sarah's chagrin when she just wants to vent). My brain works a mile a minute, trying to connect dots and figure out what I can do to make things better.
But some problems are too big to easily find their solutions. Things like war, hunger, poverty—or yes, senseless acts of violence—are things that have been around for generations, and one should not expect to find a solution for them overnight. We can share ideas, volunteer and donate—but many of these are Band-Aid solutions that don't address the real issues that allow these things to keep happening:
Ourselves and our attitudes toward the world we live in.
So I took to my notebook and tried to rationalize what was going on. I started writing what you're reading now—what the things I've seen and read about these past few days has me thinking about. Processing the negative and trying to turn it into something positive. Something to make this world a little better—even if only for a moment.
Pulling the Band-Aid Off
In the end, I decided it was due time to get back to the grind and do what I do best. We can't stop our lives for every tragedy that happens or we'd never get anything done. At the same time, we should never forget that these tragedies happened, nor forget the victims that endured them. The world's a big place—and it's not all good. Many of us are simply going through the motions day by day as we try to make sense of it all and find our place. And while we still need to solve the equation for world peace, what I do know is this—we won't find it without waking up, caring a little more about each other, and choosing more actions that benefit our communities and not just ourselves.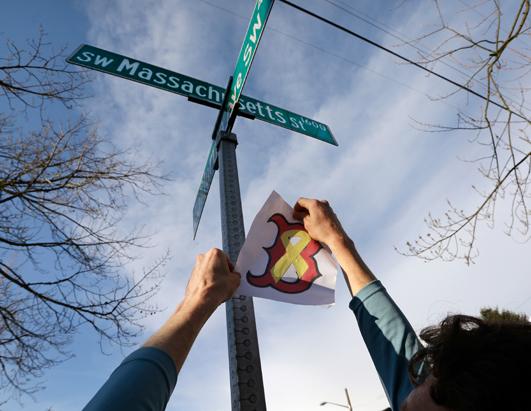 Make the world you want to live in.