Last updated on April 6th, 2021 at 01:21 am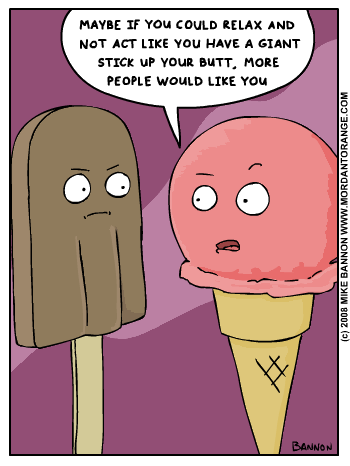 If you've got a bad attitude, it's likely that you're ruining the day of not only yourself but also everyone around you.
Have you ever looked forward to a group vacation, but you have that ONE PERSON who whines and complains and makes things miserable for everyone?
Or have that person who's determined to take everyone down with them no matter WHAT the situation?
DON'T BE THAT PERSON.
I won't say that there's no reason to be sore about your life, but if you don't try to enjoy it where possible, you're simply guaranteeing that it's going to be miserable. Take the time to really reflect on what's making your life suck, and hopefully, you can find a way to deal with it!
Because people don't want to deal with anyone who has a stick up their butt for very long…
207/365